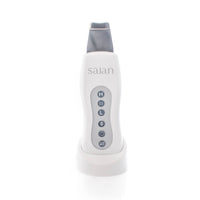 Professional Strength Ultrasonic Skin Scrubber
$199.00
I thought I would see more clarity.
Great investment!
Very easy to use! the instructions pretty straightforward. Saian Ultrasonic SkinScrubber is one of the best quality must have!!!
Review on ultrasonic scrubber
I like my scrubber. So far it accomplishes the same results as something comparable from another company. When I ran into a little trouble with ordering at first, it was great to be able to talk to a helpful, friendly PERSON to place the order. Love your company. Thank you
Love it
Great it really a professional one. And make my facials easier.