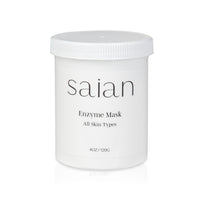 Enzyme Mask
$84.00
Easy to use and effective
With just a little goes a long way. And it is effective.
Amazing Products!
I Love My Saian Products ***** 👌 five star
Saian Enzyme Mask
Every time I use this either on my clients or myself, this mask works wonders! Never fails to help remove comodones and open comodones, soften the skin and help the rest of the facial routine to absorb nicely into the skin. The end result is always glowing with great appreciation!
Esthetician Marissa
Love this mask!!! Results!!!
Susie skin care clinic
I use for my clients, help discoloration skin.have wonderful results.