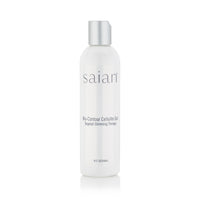 Bio-Contour Slimming Cellulite Gel
$72.00
Love this Contour Gel
I use this in body treatments with my clients but I also use it myself day today. It really helps my skin hold moisture which keeps my skin from looking creepy and saggy.
Best thing I found for firming and hydration
Best mix of ingredients I've found. I use this on my neck and decollete back of my arms, legs, bum - this really helps my skin feel hydrated plumped and firmed as well as smoothed. The odor is medicinal but it doesn't linger...
Cellulite gel
I utilize the slimming gel when doing body sculpting and contouring. It's amazing!
Bio Contour slimming gel
I love this product! I use it on my tummy and thighs with my body contouring machine and feel my skin tighter. I also wear it under my faja! It works great for that snatched waist effect