Type: Moisturizer
Sku: 859538006295
Currently there are
people are currently looking at this product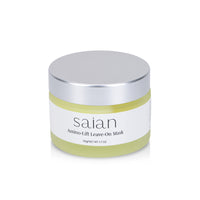 Amino-Lift Leave-On Mask
$120.00
The amino mask. I love this product
Awesome mask
I love the Amino-Lift Leave-On Mask! It is actually my night-time face cream/mask. Love the way my skin feels after using this product and love its gentle fragrance. It's your one product I can't live without.
Great product!
I love this leave on face mask. I Have used it for several years. It leaves my skin soft and moisturized. It's very light, not heavy on my face.
Fantastic Results!
This mask/moisturizer feels like it's doing something the moment I smooth it onto my face. I've been using it for over a month now and can see and feel the difference in my skin's hydration levels and firmness. Living in a very dry area, the Amino-Lift Leave-On Mask has helped my face stay much more hydrated and radiant for an entire day. I use it morning and night and can't be more pleased. Thank you!
Leave on mask
Great!! I love the way the creme softens the skin and no oily residue